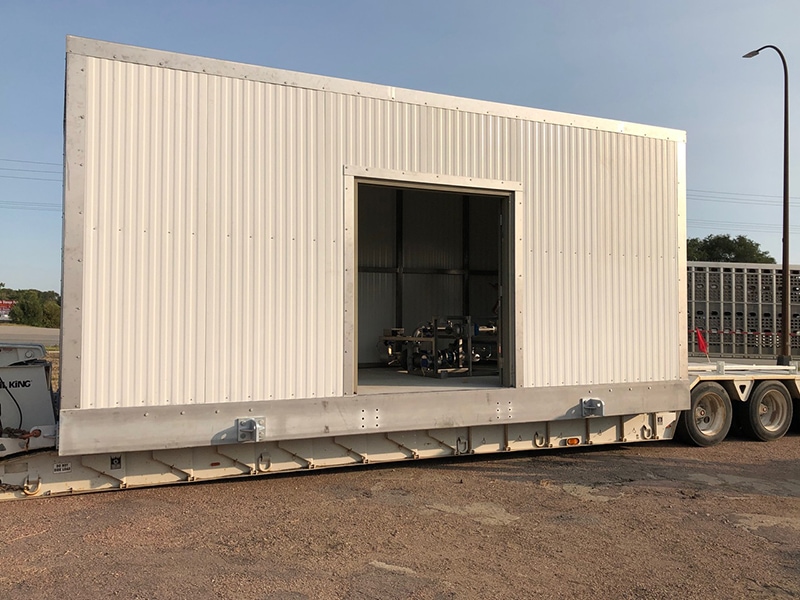 Midwestern Millwright was contracted to design and build a Hydrotherm building in Yankton, South Dakota. The entire structure was designed and fabricated in Fort Morgan, and then transported to South Dakota where it was set in place.
Our engineers designed the building based on requirements from the client in Yankton.
We used a 190-ton crane to set the building up on the structural steel that we erected at the site.
The Hydrotherm building is now functioning as the client has required.